BSS Project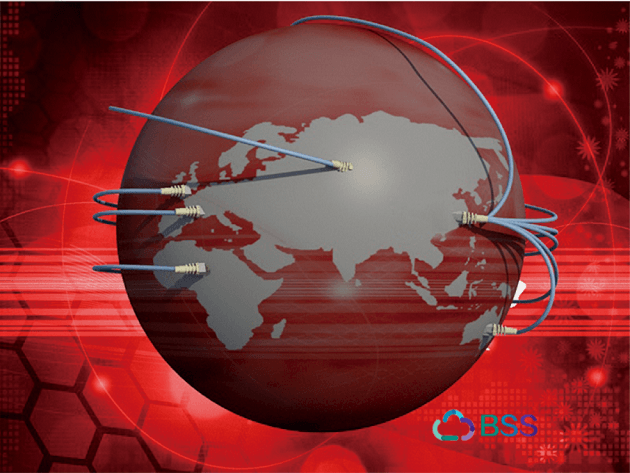 Cloud BSS (Business Support System) is a project Access to China and our Chinese data Centre partners have been working on this year.
Many data centres and software companies in China do not have the ability to run sales through the website and managing their services.
IT services has a national demand within China. The Chinese 5 year plan calls for the creation processing power available in China greater then available in the USA;
This demand for cannot be supplied by single / few organisations. Given the size of China and traditional approach of regional / city trading and the different IT products and services required local suppliers will in the main will be need to achieve this goal.
Local suppliers, in the main, will not have the infrastructure, skills and working knowledge run 24 hour x 7 days IT operation.
For national company to sell locally requires strong branding and large support services including local sales staff. This is costly and high risk strategy.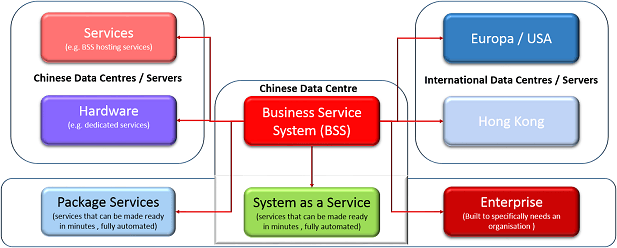 The key to BSS success is the ability to bring together different distribution channels in China.

The project is creating an opportunity for overseas companies to sell software in Mainland China at low risk.
For more information please contact us.
Project current status;
Work has started on this project.
| | |
| --- | --- |
| Phase | Status |
| System Design | Complete |
| System development | Aug 2017 |
| System testing | Sept 2017 |
| User acceptance testing | Oct 2017 |
| Rollout | Oct 2017 |
Web page last modified: June 2017