Data Core Project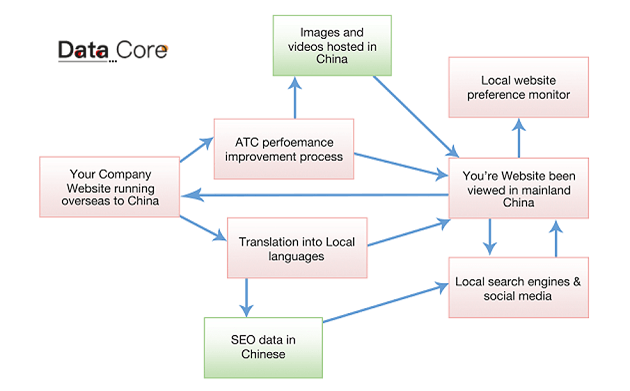 The Data Core development project is running alongside B2B66 project.
Our Core Data system takes the information from multi sources of customer data i.e. your company website, and creates a Data Core of information which you can update and modify.
The Data Core, once the information is confirmed to be correct can be used to drive your Chinese website, social media, Chinese APP, etc. The information in the Data Core can also be translated into Chinese.
This project enables Access to China to create your Chinese business internet presence, e.g. website, social media, with only having to make little / no changes to your exiting website.
Any order ordering processing can past back to your current website without any information been stored on the Chinese website.
The goals of this project can be summarised as;
Greatly increased speed to implement Chinese internet presence (days not weeks)
Greatly decreased costs
Maintains customer existing website structure
SEO data in Chinese
Chinese search engine feeds
Local Chinese language translation as required
Project current status;
Work has started on this project.
We already have this system working. However it currently uses manual processes. This project is about its automation of the processes
| | |
| --- | --- |
| Phase | Status |
| System Design | Complete |
| System development | July 2017 |
| System testing | Sept 2017 |
| User acceptance testing | Oct 2017 |
| Rollout | Oct 2017 |
Web page last modified: June 2017