Baidu, Alibaba & Tencent (BAT)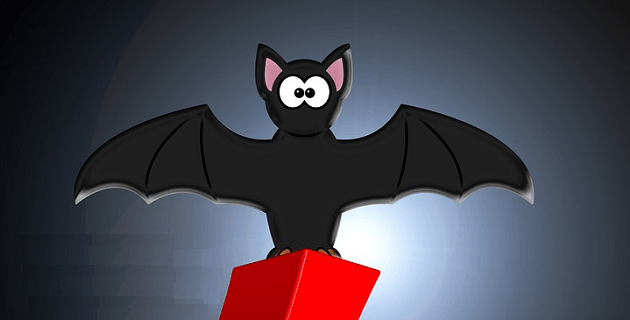 The BAT is the Chinese given to the following giants IT companies in mainland China.
Please click on these logos for more information directly from their websites
Worldwide internet businesses in China - BAT
The BAT companies have the same, if not greater power, the Chinese internet as Google, Microsoft, Amazon, etc. have in the rest of the world.
Up to  75% of the internet business is China trading through BAT companies and their associates.
There is a major difference between China and the rest of the world in the way business approach the internet in China. Most Chinese business want to be part of an existing distribution channel and not create their own internet presents.
This is in part due to
The histrionic concerns in publishing internet contents in China. By using one of the BAT services on internet does not need internet certification.
The cost of developing a website in China are 100% to 200% higher than USA or Europa.
The lack of IT skills inside Chinese  businesses.
The risk of failure of an in depend presence is high and is seen as part of a business strategy not a short-term plan.
BAT overall control of the markets.
The BAT companies supply platforms for IT services, e.g. e-Commerce. The e-Mall services have been very successful as they brought together the on-line stores with the end to end payment and shipping of the goods.
Below is a summary, not a complete list, of the key services supplied offer by the BAT companies.
While Alibaba has its power base in B2B and B2C services, Tencent power base is in Messaging and Social Media which is been successfully used to grow its other services.
Alibaba has been the stonger player in the market, Tencent maket share is growing in all markets. The power bases between the BAT companies and other supplier keeps changing as new services are bought to market and companies acquired.
 
Baidu
Alibaba
Tencent
Search Engine
Search
 
(**)
Text
 
 
  QQ
Social Media
 
  Weibo (**)

  WeChat

Payment
 
  Alipay

  TenPay

  WeChat Pay

e-Comm
 

 

(**)
B2B Trading
 
 
Email
 
 
  QQ Mall
Maps
  Baidu Maps
 
  Tencent Maps
IT Services
  Baidu Cloud
Tencent Cloud
Platform
 
 
  Weixin
(*) This is the BAT service summary as at April 2017
(**) Some of products are owned directly. They do have a shareholding.
In some cases, they have created new services e.g. Taxi booking service like Uber. This resulted in only been able to get a taxi on-line for a while in Shanghai. In turn the software companies purchased the taxi companies. Many new companies were created using venture capital raised in the Chinese markets. Now there are many on-line taxi applications and too many taxis.
Form this example there are a few points of interest;
The BAT companies have a great power in the China. If they move into a market, change will quickly follow
Do not enter into a market area in China where the BAT companies already have control of the market
The BAT companies have great financial resources like and Google or Microsoft. These resources can be used to purchase most businesses if and when needed.
In histrionic rest of world about 75% of on-line purchases are performed directly on supplier websites. This is changing with growth of Amazon where one company is supplying the end to end purchasing, payment and shipping service. Amazon opening up their third party shopping platform suppliers has enabled greater growth. 
This is the case in China. The BAT companies have created these store platforms from the outset which enabled Chinese business to sell to the end consumer and international business to sell the Chinese market. Somewhere between 60% to 70% of on-line business is traded through the BAT Company's platforms.
An opportunity exists currently for new website entering into the Chinese on-line market. As a general point the costs selling in the BAT distribution channels is a lot higher than it is in European for the suppliers.
Often people see European products been sold on-line in China at 100% plus higher price. This may look like a good opportunity for overseas suppliers. In the on-line e-Mall stores in China is the net price show which includes, but limited to
All local and international shipping
Import duties
Sales tax
Bonded warehousing storage
e-Mall transaction fees
e-Mall listing fees
Also, the costs of the BAT companies store cost are high. This drives the price up further
Our view, there is not a large additional margin to be made in the Chinese market. There is a large market return based around volume of sales.
The exception to the view is where your business is the wholesalers or manufacture of the overseas product. As many overseas products in the Chinese e-Mall stores are purchased from overseas retail shops that is where additional margin is available.
We are now seeing a change in China. More consumer website is being successfully operated. These are in the made at this stage large business or companies with a USP. The common point with all these new on-line servers they are operating in markets where the BAT companies do not offer services.
Web page last modified: May 2018