Successful trading in China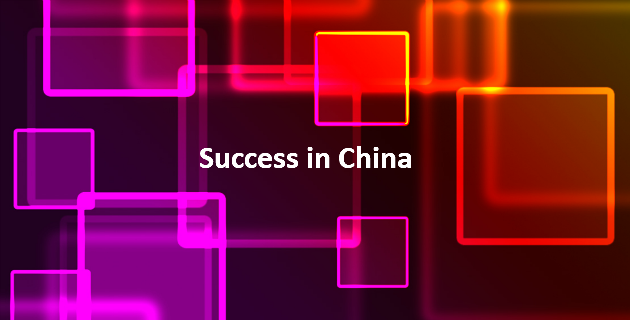 Access to china and its directors have been working and trading in China for over 20 years. In this time, we have manufactured, imported and exported to China. While Access to China mainly focuses on IT services we still help Chinese source products and service from overseas companies..
There are many books and websites dedicated to the subject of successfully trading with / within China.
We wish to add a few pointers to the process of trading with the Chinese markets.
Brand ownership – generally there is little brand protection between China and the rest of the world;
i.e. your brand registered in the UK / EU / USA it does not give protection in mainland China. Your brand can be registered in China by Chinese or international company and in doing so will remove all your trading right to use your band in China.
Our recommendation is to register your band(s), trademarks and logos in mainland China and will give you power to develop your market in China without having to travel to China.
IPO - Intellectual Property rights – as with branding ownership it is important to make sure your company's right are protected. There are also additional benefits for new and leading ideas and technical with protected IPO there are organisation in Asia which will fund part / all for the development costs.
Research your products and band in China – Your research can start without traveling to China. Have a look for your products / bands on the Asia websites and search engines. You may find your Asia market is already be been develop for you;
e.g. Baby food products in Tesco in the UK been resold in China
Central and regional government funding – The Chinese government has been very successful at growing China GNP through investment in Chinese business and infrastructure. One key to this success is the creation and publishing of the five-year Chinese development plan.
If you are planning trade with China start with a review of the five-year Chinese development plan.
Most large Chinese businesses are government owned. The success of the government company will be measured in achievement against the five-plan. Each government company has to report back to regional and national government annually on 1st October each year.
Many SME receive funding if they can demonstrate they can add to the progress of the five-year plan.
This often leads to new Chinese asking for JV with oversees companies to meet the goals of releasing government funding e.g.
Moving overseas manufacturing to China
Having access to new technologies
Creating local employment
While planning trading with a new company in China planning to raise government funding is not a bad thing you need to have a clear understanding of where the funding is coming from before your business make any interest in time and monies.
Chinese contact – This is the hardest thing to do in any country. Who are you talking and in what role are they working in?
Use the internet to look up as much information you can find out about their business.
Often you will have multi business cards with different company names and details. Check all the information and relationship between the companies.
It is very difficult to know where the power base is in a meeting. It is normally the person in the room who has nothing to prove and therefore ask the fewest questions.
Please note, Government staff can no longer receive expensive gifts or be taken for expensive meals etc. We recommend keeping things simple and to the point.
Always walk away if it does not feel right. If it is really needed they will come and fine you.
Most importantly ask for help. International trading organisations, references, etc.
We started creating a page on this website with "useful link" to help you fine more information.
Web page last modified: May 2018