Chinese e-Commerce from Outside China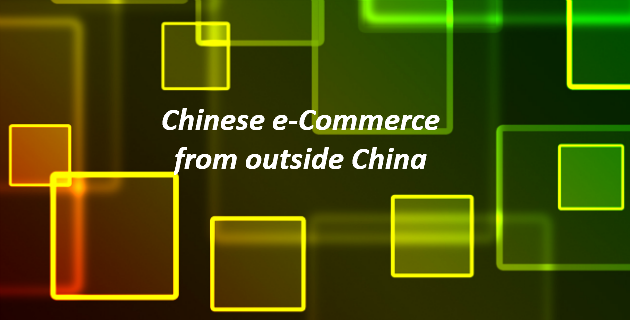 e-Commerce from outside China check list
There are great success stories of overseas companies selling directly to the end consumer.
We offer the following approach for SME wishing to enter the Chinese consumer market.
Our recommendation is based on a business which wishes to enter the Chinese consumer without high costs / risk. The offset to this is your margins will be lower but could match the margins you achieve in your local market. The opportunity is increased turnover in the world's largest market at low risk.
This approach is for overseas that own the products and therefore can supplier the Chinese e-mall reseller at wholesale prices.
Complete your company brand and product registration (page 65)
Check on the major Chinese e-Mall services to see if your / like product is being sold already.

JDBuy
Taobao
TMall
Tmall global
One you have your bands successfully registered you can control the selling of your products in the Chinese e-Malls.
Find local Chinese e-Mall resellers in the major Chinese e-Mall

Selling like products
Selling to your targeted market place
High number of follows
Successful and high turnover
Good feedback
Have a track record of selling goods from overseas

Make contact with the Chinese resellers interesting. Maybe you offer your wholesale prices?
Agree the shipping costs to e-Mall central clearing centre (see page 69).
Goods clearance is the responsible of the Reseller as it's is their account with the Chinese e-Mall. This will should be straight forward for the Reseller as they already importing good from overseas through the Chinese e-Malls
The Reseller should pay for the goods before they leave the UK. Remember you could be offering wholesale prices.
Make sure your supply marketing information. This will speed up the process of listing your products

Media information (pictures, video, etc.)
Product descriptions
Testing papers

Do not sign an exclusive deal with a Chinese reseller under less it is performance based.
If you cannot get the right deal for your business move on to the next Reseller.
Do not pay any listing e-Mall fees. That is the responsibility of the Reseller. The e-Mall fees are a lot lower for a Chinese business than an overseas company.
SME should not open their own Chinese e-Mall store unless you can see very high demand from the Chinese market. It is very costly for an overseas company.
Last modified: June 2019