Chinese Product Licencing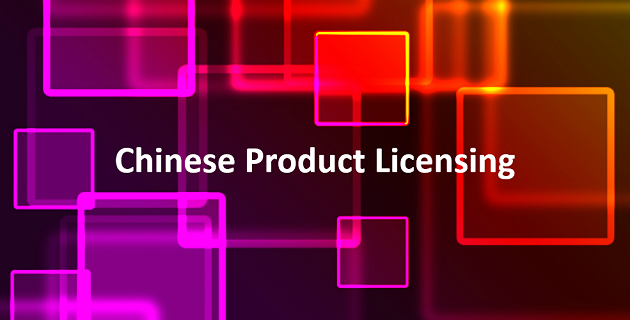 Chinese product licencing check list
The points below are general and can be changed by the local authorities at any time.
Outside China we call this "Product Certification" which is enforced by "Trading Standard" office. This is call "Product Licensing" in its English translations.
For products sold directly to a consumer from overseas a Chinese product license is normally not required as these are "one-off" product sales. An example of an exception to this rule is electrical goods. The certification standard is electrical goods is CCC. Most international electrical goods already have this this certification.
In the same way as any country Customs, China will inspect and seize goods which do not meet local standards. This does not happen often to goods sold directly to consumers from an overseas company.
The major point to consider is if the product is being sold directly by a Chinese business; e.g. wholesaler, retailer, Chinese on-line store. Local Product Licensing must be in place.
Many products will not require a Product Licencing in China. To help the Chinese authorities and local commers understand your products make available on the internet your testing certification, e.g. EU certification.
As covered already in, Business to Business (B2B), it is the responsibility of the Chinese importer to arrange the correct paper work of Chinese Custom. They may need to arrange of Chinese Product Licencing before you start exporting to China.
If you wish to use many distribution channels you may need to arrange for the product to license in China. Once you have the licensing agreed, Customs will have access to the information and products should move freely through Chinese Customs.
The product licensing process can take a while it will all depend on the testing documentation you can supply to the Chinese authorities and if the testing has been performed by a recognised international testing organisation.
If the testing papers are not acceptable to the Chinese authorises then local Chinese testing may be required which will cost time and money.
Last modified: June 2019