Chinese local domain names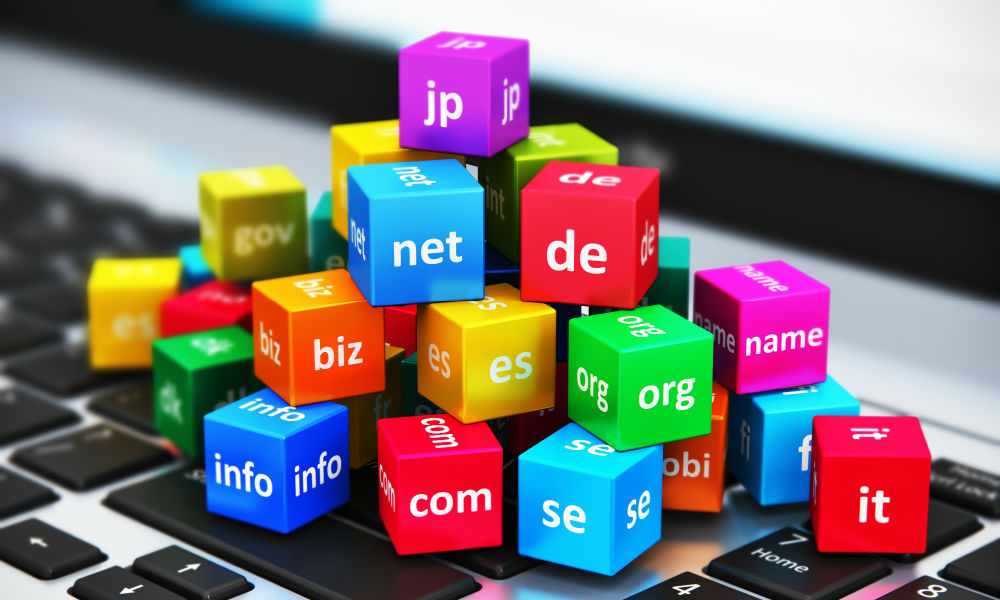 Chinese domain name structures
As you may be aware, there are two main parts to a domain name you need to consider when making a purchase: -
TLD (Top Level Domain) is the part domain name that comes after the "DOT", e.g. .com, .net, etc.
The name is the part domain name that comes before the "DOT", e.g. "mydomain" in mydomain.com
The most common used TLD in China are;
COM
CN
COM.CN (original Chinese TLD)
For a while now, you have been able to register International Domain Name (IDN), domain names in different language characters, e.g. Russian, Arabic, Simplified Chinese, Traditional Chinese, etc.
In the case of Chinese characters, there are Chinese TLDs are available, e.g.;
.中国 is .CN in Simplified Chinese
.中國 is .CN in Traditional Chinese (Cantonese / Taiwanese)
.公司 is .COM in Simplified Chinese
.网络 is .NET in Simplified Chinese
Examples;
mydomain.com (standard English domain name format)
mydomain.cn (standard English domain name format)
mydomain.com.cn (standard English domain name format)
我的域名.com (domain name format in the Chinese language)
我的域名.cn (domain name format in the Chinese language)
mydomain.中国 (TLD in the Chinese language)
我的域名.中国 (TLD and name in the Chinese language)
The management of the Chinese TLD is the responsibility of the Chinese authorities.
Chinese authorities fully automated the Chinese domain name purchasing processes in 2013. While many international domain suppliers offer Chinese TLDs. In purchasing a Chinese TLD, a licenced Chinese supplier will be involved in the background. Only an authorised Chinese business can register a Chinese TLD.
An overseas company or person can own a Chinese domain name. It may be necessary to supplier ownership identity: Password ID, Picture, etc.
The Chinese authorities apply the Chinese internet contents provider (ICP) rules and regulations if you use the domain name to publish inside China. The ICP rules and regulations, at time of writing, does not apply if you are using the Chinese domain name outside China.
The Chinese authorities could stop the use of a Chinese domain name if they wished. We would recommend that you do not publish inappropriate materials for the Chinese market.
Chinese sub-domain names
Many of the businesses in China run on sub-domain names. One of the most significant users of sub-domain names is in the Alibaba B2B trade engine and Chinese e-Commerce e-mail platforms.
Example;
The use of sub-domain names has allowed businesses to publish on the internet in Chinese using the Chinese platform, e.g. Alibaba, and therefore, are using the ICP of the internet service provider. The internet service provider runs the checks on the internet contents and thus applies the ICP rules.
For move inform please see;
Brand registration checks
We always recommend that your registers the company trademarks, brand name(s) in this case, in China.
For more information, please see Chinese intellectual property.
When publishing a domain name in China, the local authorities will check the Chinese brand registration database a make sure that your domain name is not a registered brand. If it is, regardless of your domain name ownership, you will not be allowed to this domain name in China. You can still use the domain name outside China.
The brand registration rule does not apply outside China at the time of publishing this paper. China could implement this ruling for Chinese TLDs worldwide in the future.
Our Chinese domain name recommendations
Meaningful domain names are useful for social media and search engines optimisation (SEO). Also, a local domain name will be priorities in search engines in China.
On the negative side, there are many different types of domain names and TLD available, and in China, most domain names on business cards, websites, etc., have been replaced with QR codes. Therefore, people do not need to remember domain names. The brand name is far more critical in China.
The most successful domain names in China are names which have a cross meaning between Pinyin and English.
There are four option;
Your company name/brand – unless the name is already known to the Chinese market, people will not be searching for it in the Chinese search engines. Unless you are planning to promote your company/brand name in China using this name by itself will not create new traffic from the Chinese search engines. Purchasing your company/brand name Chinese domain name will protect you your interests in the future if your name becomes known in China.
Descriptive name - English - a name that contains elements of business, e.g. ukproperly.cn.  In this example, we recommend English. English is the first overseas language of China (In has nothing to do with the UK, this influence of the USA on worldwide business!). Chinese search engines SEO will list your domain name if it is a meaningful word(s).
Descriptive name - Pingyin - The same as the above. In these cases, use the Pinyin words, e.g. yingguozhengque.cn
Descriptive name – Chinese - The same as the above. In these cases, use the Chinese words, e.g. 英国正确.cn
Options 2 and 4 will help the search engine SEO. The three option will help people understand your business from the outset. Option 2 is our recommendation unless your products/services brand or company is known in China, then option 1 is recommended over option 2. Please note: Option 4 is not widely used in China.
Please be careful when using country names in domain names. If you are planning to use your domain name in China, often ICP certificate is refused. You will be able to use the domain name outside of China.
In summary;
| | | |
| --- | --- | --- |
| TLD | Domain name | Priority |
| CN | English | High |
| CN | Chinese language | Low |
| CN | Pinyin | Medium |
| CN.COM | English or Chinese | Low |
| 中国 (cn) | Chinese | Low |
| 中國 (cn) |  Cantonese / Taiwanese | Low |
| 公司 (com) | Chinese | Low |
| 网络 (net) | Chinese | Low |
|  HK | English | Medium |
|  TW | English | Medium |
For more information please see please see;
Web page last modified: Version 3.0b - 24 April 2020