Download details
Can your internet site be seen on the internet in China?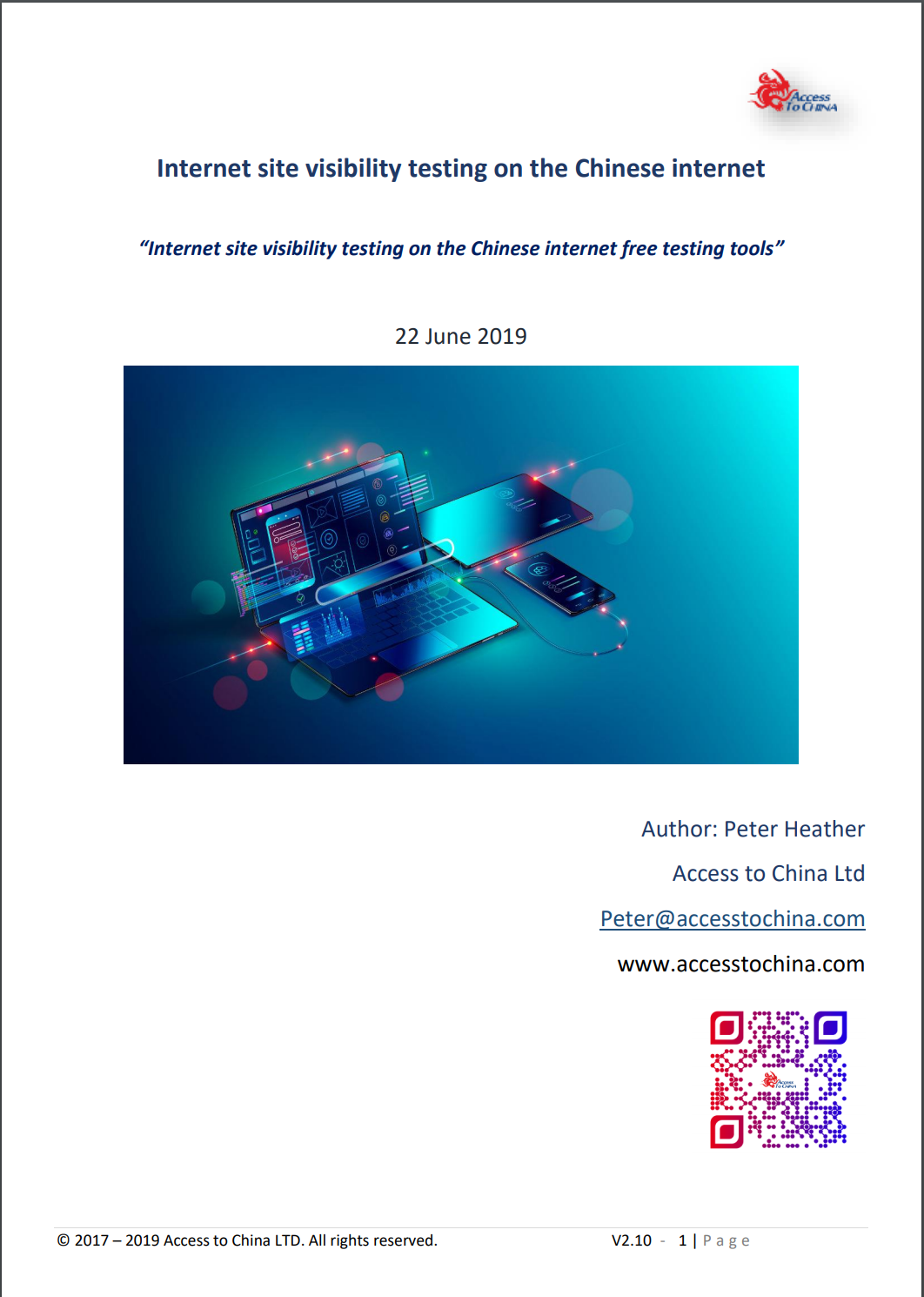 Internet site visibility testing on the Chinese internet
Release 2.10

Reference: ATC01.2.10
Copyright © 2019, Access to China Ltd. All rights reserved.
Primary Authors: Peter Heather
There are many reasons why your internet site cannot be seen in China. Test your internet site in China. This publication are lists of reasons and corrections for your consideration.
Many of the points raised apply to your internet presents been seen anywhere in the world and therefore changing your website for internet in China will help your business internet visibility world-wide.
If you need any further help on the points raised, found an errors, or points not covered please contact as: peter@accesstochina.com.
The information provided within this publication is for general informational purposes only. While we try to keep the information up-to-date and correct, there are no representations or warranties, express or implied, about the completeness, accuracy, reliability, suitability or availability with respect to the information, products, services, or related graphics contained in this publication for any purpose. Any use of this information is at your own risk.
No part of this publication may be reproduced or transmitted in any form or by any means, electronic or mechanical, including photocopying, recording or by any information storage and retrieval system, without written permission from the author.
Please follow this link if you wish to be notified when report updates are available.