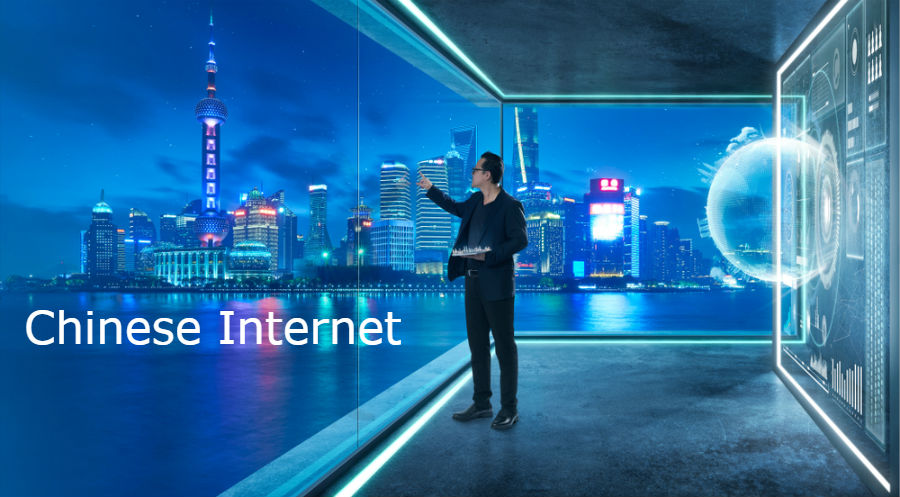 Internet in China
There are many reasons why your internet site; website, social media, APP, etc., is not been seen in China. While there maybe technical reasons for this in your internet site, most differences are in the internet services available on the Chinese internet.
Information and recommendations for your consideration in making your internet site accessible and found in China to support your Chinese trading ambitions.  
Many of the points raised apply to internet sites been seen and found anywhere in the world. Following many these recommendations will help your business internet site visibility world-wide
If you need any further help on the points raised, found an error, or points not covered please contact as: support@accesstochina.com
Your internet site; website, social media, e-Commerce, etc, in many ways is the simple to adapt for the Chinese internet market.
Below ia a list of articles we have ordered in priority for your consideration. The list starts with the basic question; is your internet site visible in China?
Correcting your Chinese internet site visibility can be performed by your technical staff or, please consider our Chinese internet platforms which enable your internet site to be seen and found in China without changing your existing internet site.
Access to China Chinese internet platforms;
B2B66 – for your company information: products and services descriptions
B2C66 – for your e-Commerce internet site
WiTravel – for the travel trade, tourist destinations and businesses
Secondly to being seen on the Chinese internet, is your internet site content.
We recommend keeping your internet site as foreign as is it currently.
Chinese business and consumers want to see overseas internet sites with a look and feel of your local country. They do not want see a Chinese looking internet site which will question the genuine source of product or service.
If you are reaching out to Chinese businesses and people, they will look for your internet site in the very early stages of developing business relationship. Given the difference in languages, etc, your internet site is key to creating an understanding about for business, products and services.
If your internet site has been getting out of date and time and resources does allow for major changes, we recommend simplifying your internet site content and removing out of date information.
If you are investing time and resources in looking been seen and found in the Chinese markets it is better to less correct information than more incorrect information on your internet site.
There are many tools and services on the Chinese internet to help internet sites be found by Chinese business and people in China.
The structure of the Chinese internet has the same components as rest of the world e.g. search engines, social media, etc. Like the rest of the world, you can invest time and resources in promoting your business on Chinese internet.
This information is the basic need to start get your business found on the Chinese internet.
Using the analogy of a score of 1 to 12 to measure your visibility on the Chinese internet where a score of 12 is where you proactively promoting your business in many channels on the Chinese internet.
Having your internet site visible on the Chinese internet get you score of 3.
Having a good Chinese internet identity, being in correctly listed in the Chinese search engines, etc (see below) will increase your score to 6.
Going from 1 to 6, maybe using Access to China platforms, should be low cost and risk.
Going from 7 to 12 can be very costly and high risk. If you can score of 6, then you can see what interest you are receiving from the Chinese internet and determine your next level of investment.
None of points cover below will work unless you first make sure your internet site can be seen in China. Please do not invest time and money until access to your company information on the Chinese internet has been resolved.
In the first to sections, Being Seen and Being Found, you are using your existing internet site and the free tools of the internet e.g. Chinese Search Engines. We would expect your business to have spent about $1, 500 / £1,000 depending on the size of your internet site, getting to this point.
Reaching out to the Chinese internet is wrere the investment gest higher.
We recommend you review your existing internet traffic from China and review your competitors both international trading in China and local Chinese businesses.
A good starting point for competitors review is the Chinese search engines and the Chinese e-Mall e.g. Tmall Global, JDbuy, etc.
The topics below do not cover all matter in reaching out to the Chinese internet markets.
These are subjects that Access to China have working practical experience.
Note: Chinese social media and APPs are currently been updated and will be added soon.
Access to China and its staff having be trading in China for over 20 years running both local and international businesses.
The topics below do not cover all matter in trading inside China on the Chinese internet. They are subjects that Access to China have working practical experience.
Our recommendation: There are many options available when trading inside China. Please make your goals are clear before making the large investment needed, e.g.
Running a business inside China vs remaining as foreign business
Last modified: November 2019