WiTravel Project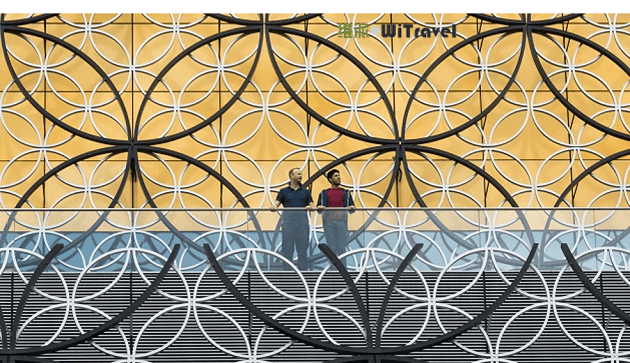 Access to China has a positive history working with the travel trade. Access to China staff have been developing system and service for the travel and Hospitality for over 25 years.
Media and search engine travel website Witravel launches in July 2017.
The project is needed as many / most of the social media video streaming is blocked in China. This now includes http://vimeo.com
The reason why the Chinese authorities block social media websites they are often multipurpose allowing media to be load on many / all subjects. In addition, viewing media contents from oversea from mainland China is very slow.
Chinese internet consumer increasing reaches overseas travel through videos. It is very important part of reaching the Chinese travel market you have your accessible to the on-line in mainland China. The click through rate from video to your website is between 2% to 3% in mainland China which is much higher than the rest of the world.
Witravel is different;
Only contains travel information (which we monitor daily)
Website search / information by region / country: -

uk.witravel.cn
usa.witravel.cn
london.witravel.cn

Mainland China website hosting for Travel trade website (as required)
Events calendar - to enable Chinese visits to plan their achieves around local events
Local search engines feeds
SEO for your Video company details
Witravel is not a travel agent, we are an internet provider service with the major addition as we are integrating our services into the local Chinese search engines and social media in formats that meets the needs of Chinese consumer.
The service has been implemented in series of phases;
Phase 1 - Video contents load and availability in China
The implementation of phase 1 of Witravel will allow;
Creation and management of customer account and the submission of websites
Travel video upload to Witravel
Customer purchased Witravel domains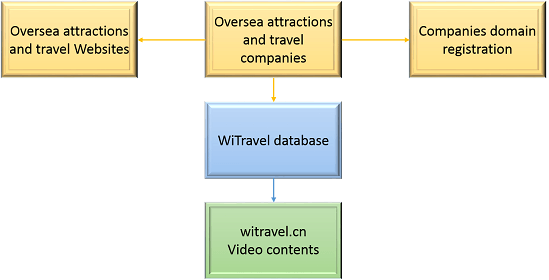 Phase 2 – Travel Search Engine
The implementation of phase 2 of Witravel will allow;
The creation of the Travel search engine
Local hosting of your Travel data & website
Event calendar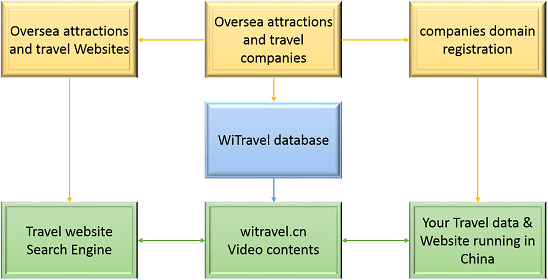 Project current status
Phase 1 - Video contents load and availability in China
| | |
| --- | --- |
| Phase | Status |
| System Design | Complete |
| System development | Complete |
| System testing | Complete |
| User acceptance testing | June 2017 |
| Rollout | July 2017 |
Phase 2 – Travel Search Engine
| | |
| --- | --- |
| Phase | Status |
| System Design | Complete |
| System development | Complete |
| System testing | August 2017 |
| User acceptance testing | September 2017 |
| Rollout | October 2017 |
Web page last modified: June 2017