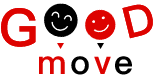 Good Move
This is our property website created at the outset for the Chinese local market and now used for marketing international properties with mainland China.
The services can operate in a number of different modes
Property listing on goodmove.cn
Your own white labelled website for your property development
Private label for property website – local or overseas
These websites are hosted both in Mainland China and Hong Kong.
These allows your property details to be accessible throughout Asia.
Move information on Good move project
Our services are listed below
Order from http://store.accesstochina.com
Goodmove domain name - £29.50 / 2 years
To be part of the Good Move dedicated Chinese property service today or in the future we recommend your business purchase a Good Move domain name.
Chinese Good Move domain name we included Hong Kong Witravel domain name. Each Good Move domain purchase you receive two domain names
If you register a domain is appropriate for Chinese market or belongs or name belongs to another band / company we refund your money or help you find the right domain name for your business.
Good move property development listing - £95.00 / pm
The listing of the property development on Goodmove website in both mainland China and Hong Kong.
Membership of the Good Move search engine.
Property development banded to your company and contact details.
White label website - £200.00 / pm
Your property development banded website hosted in Mainland China.
Your company banded website hosted in Hong Kong giving you access to Asia market.
Mainland China Search Engine optimisation (SEO).
Hong Kong Search Engine optimisation (SEO).
Membership of the Good Move search engine.
50GB internet traffic per month.
5GB disc storage
Chinese agent representation
Access to China are growing its property agent network. We current working with 140 agents (June 2017) in mainland China. This will grow in casing number over the next 18 months.
More information is available Good Move project
Email us: goodmove@accesstochina.com
Web page last modified: June 2017