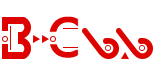 B2C66
This sees the start of the B2C66 project implementation in mainland China during 2018.
This will include;
e-Mall website in mainland Chinese selling directly to the Chinese end consumer
your overseas products been proactively listed in Chinese search engines and social media
B2C66 search engine
Move information on B2C66 project
Our services are listed below
Order from http://store.accesstochina.com
Register your interest
This project is being made ready for 2018 implementation.
If you are able to support our development of a consumer e-Commerce service in mainland China for overseas products please can you register your company's interest?
B2C66 domain name - £29.50 / 2 years
To be part of the B2C66 service in the future we recommend your business purchase a B2C66 domain name.
B2C66 dot COM domain name we included Chinese and Hong Kong B2B66 domain names. Each B2C66 domain purchase you receive three domain names.
b2c66.com
b2c66.cn
b2c66.hk
If you register a domain is appropriate for Chinese market or belongs or name belongs to another band / company we refund your money or help you find the right domain name for your business.
Web page last modified: June 2017