Good Move Project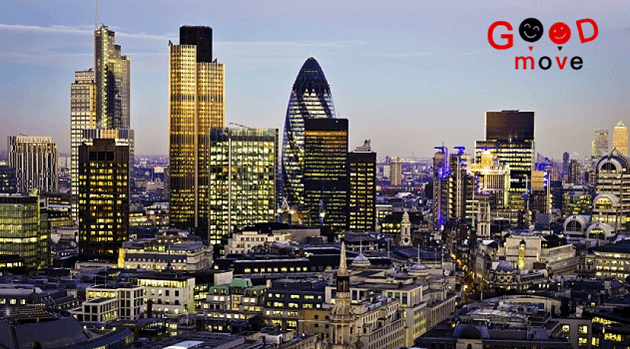 Good Move has been created for the on-line marketing of properties in mainland China and abroad to the Chinese.
This can range from residential developments through to complex of offices, shops and apartments.
We have taken a new approach to on-line marketing of properties in China. It is not practical to market a property website around China. It would very costly and the results very unpredictable.
Within China, as far as property marketing system are concerned, there is a lot of confusion between the marketing and selling of property. Many property website providers want a commission as a results from sale coming from the marketing website. This is not practical as a marketing website is only the start of the sales process. You do not purchase a property on-line through the website in the same you may purchase a pair of shoes through Amazon.
Access to China have split the process into the following components to address these issues;
While goodmove.cn is the main website each property Agent chain of stores will have our white label website e.g. myagentname.goodmove.cn. A white label website can have different colours, images and look and feel to the main Good Move website.
Each Agent website can have its own properties listed and / or any property from the main Good Move site as long as they have an agreement with the property developer to list their development properties from main Goodmove website on to Agents own while labelled website.
It will be the responsibility of each agent to market their own website.
Agreement between developer and agents are made outside the website. This could be;

Listing fee for property on their website
A referral fee
Sale commission fees for selling off plan
Access to China will sell the services to Chinese agents

An established long term trading record
Chinese agent with a chain of agents stores
Chinese agent with a good market coverage
Chinese with a proven trade record of selling overseas properties
Professional trading record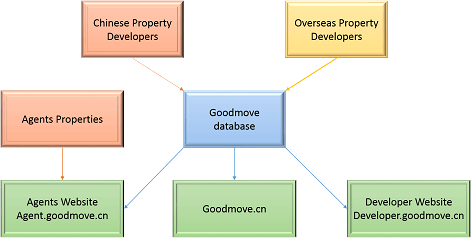 A developer may wish to create their own website in China for an on-line brochure for a Chinese property fair they may be attending.
e.g. Mydevelopment.goodmove.cn
The fees for using this service range for a listing / website setup and monthly running fees or commission based on sales achieved.
If this Chinese property marketing service is of interest, please contact us at goodmove@accesstochina.com or on 44 (0)870-042-9454.
| | |
| --- | --- |
| Phase | Status |
| System Design | Complete |
| System development | Complete |
| System testing | Complete |
| User acceptance testing | May 2017 |
| Rollout – First two agent chain (16 stores) | June 2017 |
We have stated the implementation with London properties as this way requested from the Chinese property agents.
Web page last modified: June 2017